Manager - Abraham Barragan & Byron Patton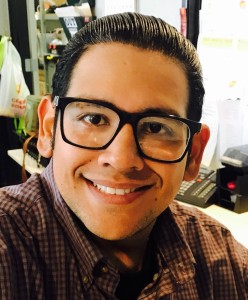 Hello, my name is Abraham Barragan.  I am one of the Store Managers for Aim Rental.  I was born and raised in the Green Meadows district of South Los Angeles, California.  I attended John C. Fremont High School and then El Camino College, where I majored in automotive engineering.  My hobbies include all sorts of sports, music and watching movies.  My favorite sport is baseball, if you ask anyone that knows me they will tell you I am a fan of the only team that matters!  The Los Angeles Dodgers!!!!  I am also an avid gun enthusiast and enjoy going out to the range.
I started working for Aim Rental in October 2008, where I began at an entry level position and quickly moved up the corporate ladder.  Fortunately for me Aim Rental prefers to promote from within the organization.  I enjoy providing top notch customer service and quality merchandise to the resident's of Compton and the surround communities.  I take pride in being able to have a personal relationship with each one of my customers and the feeling they can always depend on me and my staff to assist their every need.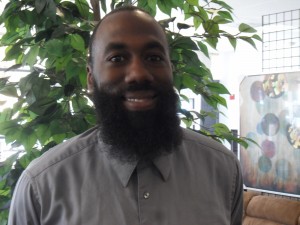 Hello, my name is Byron Patton. I am one of the Store Managers for Aim Rental. Prior to joining Aim Rental in 2014, I resided in Chicago, Illinois, where I was the account manager at Aarons Sales and Lease Ownership.  I received by Bachelors Degree in 2009 studying at Virginia Union University majoring in Marketing.  Some hobbies and activities I like to indulge in on my free time is catching up with friend and family, keeping up with basketball, listening to music, and working out.  Other than the brutal long arctic winter I find Chicago a beautiful and wonderful city to live.  When I'm often asked what brought me this way, I can only think back to my college roommate, the Los Angeles Lakers, and of course the favorable climate conditions.  Some essential traits that I live by is integrity, authenticity, and humbleness.  I tend to find the most people can work out their differences or "coexist" as long as they can trust an individual.  Its important to me that if ever you interact here with us at Aim Rental that you understand that I'm here to be a reliable person of trust as well as a coach to lay out sound and solid advice.  My goal here at Aim is to provide you with ultimate customer satisfactions and go over and beyond to ensure our customers are properly prioritized.  See you soon!